Are you organising a conference or an event and are you looking for a speaker? Are you trying to build an in-company training for your organisation? We are happy to design or facilitate a masterclass or workshop for you. We are specialized in topics on the edge of education, industry and technology, such as Open Innovation, Corporate Entrepreneurship, Co-creation, Industry 4.0 and the Future of Learning. We offer our services worldwide. For more information about us: "Who are we?" and of course our blog.
Clients
Our clients include worldwide renowned organizations such as:
Instituto de Empresa (IE), Global MBA, Spain
Eindhoven University of Technology, the Netherlands
Warwick Business School, United Kingdom
SEBRAE, Brazil
Kimberly-Clark Professional, New York
PWC Academy, Sri Lanka
SNS, the Netherlands
Technical University of Munich, Germany
---
Contact us
Do you want to make an (online) appointment or do you want more information? Click here.
---
Keynote:
---
Masterclasses & Workshops:
Example of Executive course on New Business Development at RSM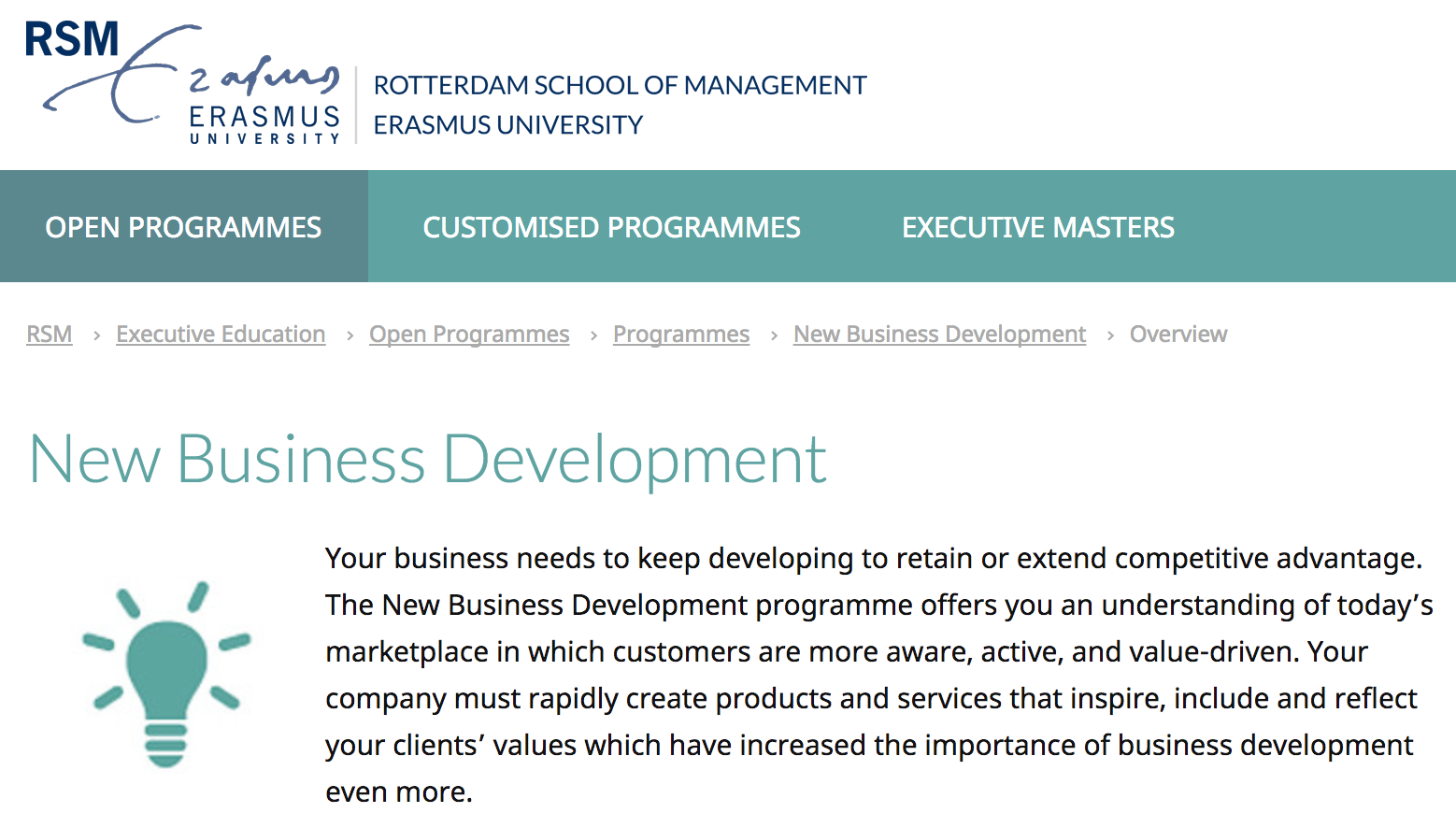 ---
Simulation Games:
Innovative Dutch is offering games on Innovation Management, Entrepreneurship & Business Modeling: